PS5 Systems / Accessories
All PS5 systems, consoles and accessories from Sony, direct import from Japan !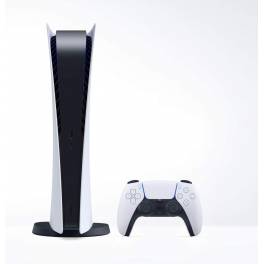 Once you turn on your brand new Playstation 5, you can forget about long loading screens; the new PS5 is equipped with an ultra-fast SSD, which means you'll be able to restart your PS5 games or pick up where you left off in seconds. So you'll spend less time tapping on your PS5 controller while waiting for things to load and more time enjoying smooth, enjoyable gameplay.
And if you like to interact with other players while you play, be sure to check out the official PS5 accessories. You'll find a stylish PS5 headset, PS5 charging station, camera and remote control with great features, all complemented by a sleek monochrome design worthy of being proudly displayed in any room for all to see. Discover all the accessories at the best price in this dedicated category.
More